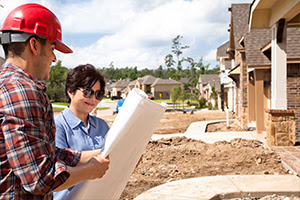 New home prices are on the rise as a bevy of factors put pressure on labor and material costs. Tariffs placed on Chinese goods in late spring 2019 were decried as a "$2.5 billion tax on housing" by the National Association of Home Builders. A chronic shortage of labor has resulted in higher pay for contractors, and the rising cost of land acquisition makes the base cost of a home anywhere from $20,000 to $30,000 higher than it would in a normal market. When all of these factors are combined, it makes it difficult for people to buy and for developers to build affordable housing.
The trade wars that were started with China earlier in 2019 are having more of an impact on housing costs than the tariff on soft lumber from Canada that began in 2017. The housing market absorbed the costs of the tariffs without a major effect on housing sales. However, products from China include finishing goods such as cabinets, sinks, and even doorknobs. It does take time for the effects of tariffs to show up in the economy, and it remains to be seen how much more prices will increase if at all to gauge the overall impact on housing prices. What is certain is that the increase is being passed to homebuyers and is pushing homes out of reach for many.

When the housing bubble burst in 2008, it stopped building projects in their tracks. Laborers who couldn't find work in the building trades shifted their focus to other professions and never returned. An emphasis on white-collar employment and a de-emphasis on working in blue-collar fields has also decreased the amount of people entering the building trades between 2008 and 2012 when the housing industry started its upturn. The end result is that there are far fewer people working as laborers and are commanding higher wages due to the shortage. Homebuilders want to build, so they pay the wages in order to gain skilled labor on their projects. This, too, is adding to the overall cost of a home.
How to mitigate these increases when you're shopping for a new home? Having a knowledgeable, experienced real estate team like ours at your side can help you identify savings, negotiate smart breaks from the builder, and get exactly what you want from your new home without paying more than you have to!