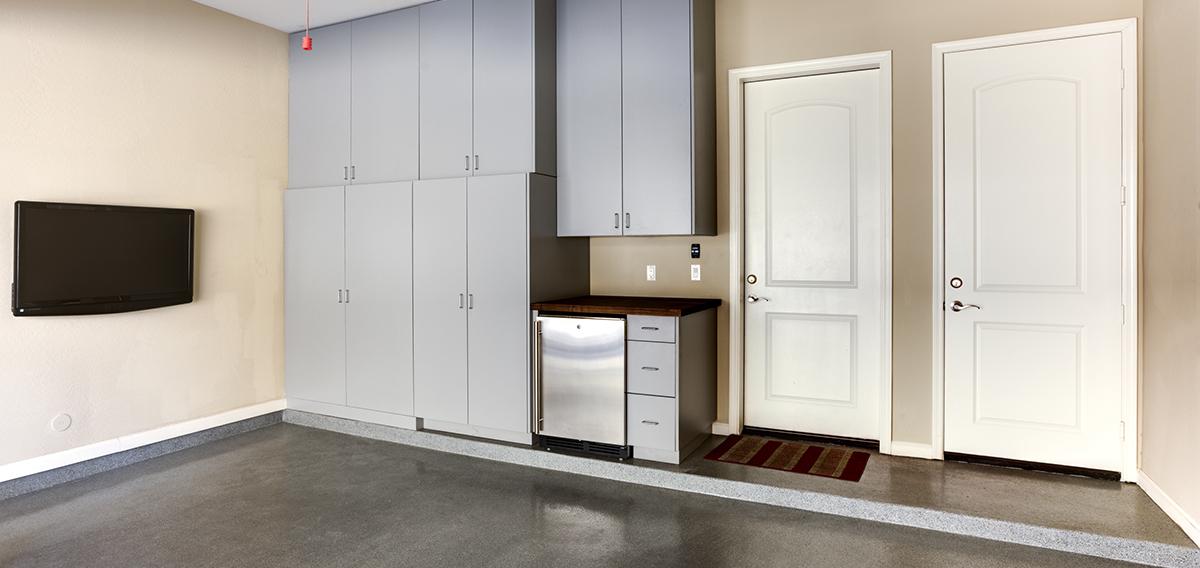 If you're out of room in your house, have you looked to your garage? If not, it's a great big space that you can transform for a variety of uses. Before you talk to contractors and get estimates, consider the following:
Size: What is the square footage of the area and how do you enter the space from your home?
Level of finish: Is this a spill-over play area for the teens or a true rec room or new bedroom/bath suite? The use of the area will determine how finished the space will need to be.
HVAC: To make your garage useable year-round, heating and air conditioning will be required.
Parking: Since your car(s) can no longer reside in the garage, will you use driveway, street, parking lot, rented garage, etc.? Check local ordinances and HOA restrictions.
Storage: Everything that is currently in your garage, where will it go? Lawnmower, bicycles, tools, etc.
Flooring: Most garages have concrete slabs for floors. Talk with your contractor about flooring options and consider insulation.
Exterior: Determine how your home is going to look from the street with a garage conversion. Factor in new window/door placement and possible driveway reconfiguration.
Light: Garages often have few windows so consider windows and skylights to bring in more light.
Overwhelmed with what's involved in a garage conversion? For comparison, get concurrent estimates for converting your basement or attic to living space. These comparisons may help you make a decision.