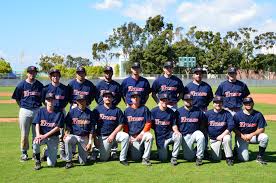 We're certainly not complaining, but many buyers and sellers are not aware of the amount of work that goes into the average selling/buying of a home, Of course, it's generally our job to make it look easy – we're not out to make ourselves look like heroes! It's such a complex process, though, and even the best cases can have one or two unexpected hiccups. But a good agent, along with his team, keeps it together and keeps the process as smooth as possible.
While stand-alone agents have been been the standard for decades, the real estate industry is finally catching on to the many benefits of having a team, and delegating the workload that comes with these lengthy, multifaceted transactions. The amount of information and knowledge needed, not to mention the tasks associated with a single transaction, can involve dozens of emails, countless follow-up calls, texts and meetings in person; and before you know it, a single person has had a 90-hour work week.
The "team approach" to real estate is still relatively new compared to the traditional brokerage that has agents without any administrative assistance, or part-time agents juggling a few clients at a time. With this older model, agents can only do so much because of the limited time and resources that a single person has.

For example, simply listing a home online involves updating and checking dozens of individual sites. Then following up with new pictures or updating listing prices again and again, can take a single person up to six hours, which is not a task that generates revenue, but it's best for the client and makes them happy.
Traditionally, we're just one person trying to specialize in a wide range of areas like investment properties and second homeowners, all spanning across a large geographic area. It can become hard–maybe impossible–to specialize in one area without a team.
The team approach, though, allows for team members to do what they do best, whether it be marketing, client relationships, or administrative duties, there are enough responsibilities to go around when you're serving a lot of clients!
A team typically includes, and grows, with these sorts of members:
the Lead Sales Agent, who is mostly working with sellers and listings;
a Marketing Assistant, who provides design, website, email and advertising assistance to the lead sales agent;
a Buyer's Agent, who can help the lead sales agent with homebuyers; and
a Transaction Coordinator, who can help with the extensive paperwork and details involved from the moment you go into contract until closing, which involves anywhere from 50 to 100 steps!
From there, more agents and administrative staff can be brought on as the company and teams grow. We continue to nurture and develop The Harton Team as we grow–this coming fall we hope to bring on an intern who can both learn the Real Estate ropes and act as a listing coordinator–someone who can help keep in touch with and take care of sellers, while managing all that's involved in listing homes. We also expect to need at least one more buyer's agent to meet the needs of our growing client base.
While some established franchises have picked up on the team approach, we've built The Harton Team around this model and already have the expectations in place. Everyone is familiar enough with all accounts to be comfortable and capable to field questions or help clients whenever needed.
This not only takes a great deal of pressure off of a single person, but also helps mitigate oversights. An agent with one or two contracts will likely not have any problems keeping up and doing a good job, however, when you start producing at a higher level the details can bog you down.
The team approach is also integral to a healthy staff and well-served clients. It's about creating a better way to succeed for our buyers and sellers, yet still have time to be with our families and take care of ourselves, mentally and physically. Because no matter how well you're profiting from your 15-hour days, it's hard to enjoy it without time with yourself and your family.
People need breaks, whether for a family vacation or just to be at home when the kids get off the school bus. When we have a lot of balls in the air we have enough people to catch them. It's reassuring (not only for the clients, but for us) that everything is always in good hands.