Your home may be your castle, but will home buyers see it that way? In today's market, the key to selling quickly for the best price is to capture buyer interest immediately. In our initial meetings with sellers, we always stress the power of first impressions – what the buyer sees from their Realtor's car until they walk through the front door. That means staging your home—inside and out—so that it portrays the lifestyle your buyer wants. Your potential buyer will envision living that lifestyle—in your home—and, if the home meets their needs, one savvy buyer will choose your home over the competition.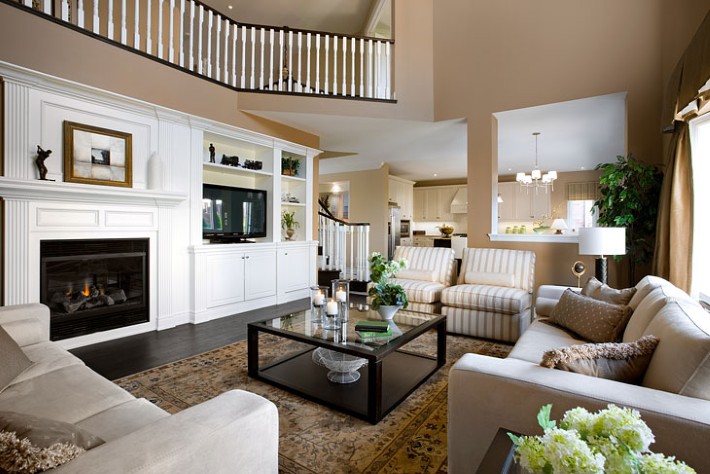 Face it. Every buyer knows from the online listing details that your home includes so many bedrooms and baths, such-and-such living space and lot size, and perhaps features like a welcoming entry, a grand kitchen, a yard with deck or patio, a garage and other special amenities. The secret to converting a surfing prospect into a serious buyer is to compel a showing with online photos, then close the in-home visit with 'This is it!' appeal.
How? By creating a lifestyle look for each room. After all, today's successful sellers don't think of it so much as 'selling.' Instead smart local sellers focus on their true goal—getting a buyer to buy.
Here are some lifestyles that homebuyers dream about. Working together, our job is to incorporate as many of these enticing ways of living in your home as possible before you list it to sell.
LIFESTYLE: Escape the daily grind
DO: Make bath and bedroom feel like an indulging spa getaway: fluffy towels; scented, unlit candles; clean and clear surfaces; crisply made beds; visible plush robe(s); cushiony rugs; warm lighting; reading nook; half-full closets.
DITCH: Excess products and utilitarian tools (store in cabinet or closet); soap scum and drain goo in shower/tub/sink; mussed and wrinkled bed covers; overstuffed storage; unpleasant scents.
LIFESTYLE: Unwind and recharge
DO: Make your entryway welcoming and create spaces throughout your home to curl up with a good book: comfy chair in living area(s) and bedroom(s); cleared-off shelves/table tops; inviting throws on couches/chairs; small and neat reading selections; appropriate lighting; window coverings open to show pleasant view; focus on desirable features (fireplace, etc.); flowers or potpourri.
DITCH: Messy piles of magazines; old paperback book collections; worn rugs/throws/pillows/chairs; corners filled with pet hairs; distracting knickknack collections; distressed plants/greenery.
LIFESTYLE: Chef-worthy kitchen
DO: Stage kitchen to shine for healthful grand-gourmet meal prep: fresh bowl of colorful fruit; potted herbs in/at the window; neat and clean dish towels and pot holders; new rug at sink; fresh cooking scents like coffee grounds/cinnamon/fresh lemons; sparkling appliances; half-empty cabinets.
DITCH: Excess cabinet contents including service ware and food supply; well-worn pots/serving dishes; hide the utility items such as dish drainer, pot scrubbers, crumb-filled toaster; fridge magnets and papers; mail stacks on counters; cleaning items such as brooms/dustpans/solutions/rags.
LIFESTYLE: Hosting dinner
DO: Set the dining room to draw buyers' eyes around the room: table set with nice dishware, silverware and glasses; pressed linens; simple, but eye-catching pieces of art; open drapes; low lighting; enough chairs for guests without overtaking space.
DITCH: Office supplies and school work that often collects; move out pet beds and other obstacles so buyers can walk around the table freely; personal prints; excess linens.
LIFESTYLE: Controlled chaos
DO: Think family-hub command center, whether in the kitchen or family room or a nook: computer and charging station; minimal office supplies; key and mail drop spot; corralled electrical cords; suitable power strip; bright desk lamp; jazzy file folders organizing paper and mail; beautiful padded chair with a small throw pillow.
DITCH: Dusty pile of cords; dingy and insufficient light; messy stack of papers; extra office supplies; utilitarian black office chair.
LIFESTYLE: Relaxing day off
DO: Set a breakfast nook table or spot in the family room as if it were a relaxing no-commitment morning: coffee cups, small plates, textured napkins, latest newspaper; crossword puzzle and sharpened new pencil; fresh flowers; chairs with small throw pillows.
DITCH: Messy newspaper piles, paper napkins, dirty placemats, to-do lists, food crumbs/stains.
LIFESTYLE: Staycation paradise
DO: Make your backyard feel like a haven, set up outside seating perfect for a staycation: blooming plants or potted ones; pitcher of water and colorful glasses; open umbrella for shade; freshly cut lawn; neatly trimmed greenery; doll up pool/deck/patio area.
DITCH: Tired plants, overgrown landscaping; muddy areas; weeds; cheap plastic/broken/rusty furniture.